The tasks of the International Astronomical Union's Working Group on Solar Eclipses include:
a) Working with the general public, providing materials and links to explain why eclipses are interesting to watch, how to observe them safely, and what science is being studied; and
b) Working with professional astronomers from around the world, to help coordinate their expeditions to total solar eclipses, including helping them work with customs in various countries about the temporary importation of scientific equipment.
The present status and future
The Working Group on Solar Eclipses coordinates scientists and information in the study of the Sun and the heliosphere at solar eclipses. As more and more scientific requirements come out, more and more techniques are created, and new scientific observational methods are applied, the science under the extremely clean circumstance during the eclipses will be promoted and the research continues.
Information
Our Website at http://eclipses.info established by the former chair Prof. Pasachoff's team and other members has a wide variety of information, including links to maps and other websites dealing with solar eclipses, as well as information on how to observe the partial-phases of solar eclipses safely and why it is interesting for not only scientists but also for the public to observe eclipses, and to see how we work to uncover the mysteries of the sun's upper atmosphere.
The web page of the IAU Working Group on Solar Eclipses contains a wide variety of material and links relevant to observing solar eclipses. It is suitable for the general public as well as advanced amateur astronomers and professional astronomers. Maps of the paths of totality and annularity, cloudiness statistics based on past spacecraft observations, information on the safety of eclipse observations, and many other pieces of information are linked. The website should be viewed as a "one-stop shop" for eclipse information.
The last version will be used with link to: https://sites.williams.edu/iau-eclipses/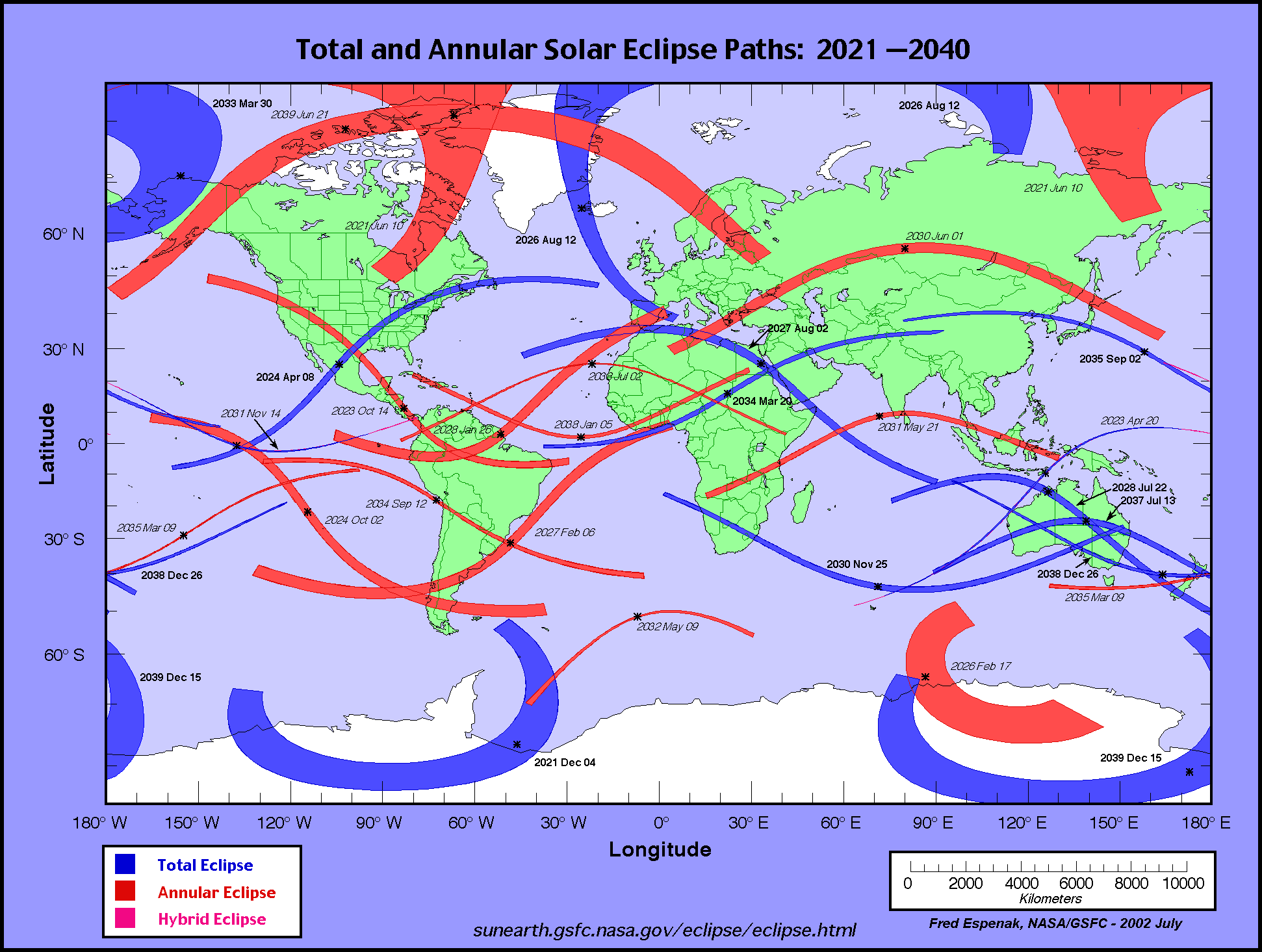 Members, Updated (04/2023)
Zhongquan Qu, Chair
Yunnan Observatories
Chinese Academy of Sciences
Kunming 650216, Yunnan, China
zqqu@ynao.ac.cn
+86 +871-63920609
Jay M. Pasachoff, former Chair, in Memoriam of
Williams College – Hopkins Observatory
Williamstown, MA 01267
eclipse@williams.edu
http://totalsolareclipse.org
Jay Anderson
formerly Prairie Storm Prediction Centre
Winnipeg, Canada
jander@cc.umanitoba.ca
Ralph Chou
Prof. Emeritus of Optometry
University of Waterloo, Canada
bchou@waterloo.edu
Fred Espenak
Portal, AZ
fespenak@aol.com
http://EclipseWise.com
http://astropixels.com
Beatriz Elena García
Instituto de Tecnologías en Detección y
Astropartículas (ITeDA), CNEA CONICET-UNSAM
Mendoza
Argentina
beatrizgarciautn@gmail.com
Michael Gill
Solar Eclipse Mailing List, SEML
eclipsechaser@yahoo.com
Shadia Habbal
Institute for Astronomy
University of Hawaii
habbal@ifa.hawaii.edu
Xavier Jubier
Antony, France
xjubier@gmail.com
http://xjubier.free.fr/en/site_pages/Solar_Eclipses.html
Andreas Möller
Ernst-Reinke-Str. 3
10369 Berlin
Germany
Michael Wheatland
The University of Sydney
School of Physics
School of Physics A28
University of Sydney 2006
New South Wales (NSW)
Australia
+61 2 9351 5965
michael.wheatland@sydney.edu.au
Constantino Sigismondi
International Center for Relativistic Astrophysics
via Sesto Celere 6
00152 Roma
Italy
Phone: +393200759463
Fax: +39063722881
sigismondi@icra.it
constantino.sigismondi@gmail.com
www.icra.it/solar/sigismondi
Kevin Reardon
National Solar Observatory
Daniel K. Inouye Solar Telescope
(DKIST)
3665 Discovery Drive
80303 Boulder, Colorado
kreardon@nso.edu
Terry Cuttle
Astronomical Association of Queensland
PO Box 6101,
St Lucia QLD 4067,
Australia
+61 418 731 674
eclipse@aaq.org.au
https://www.aaq.org.au/
Mohamad Soltanolkotabi
C. del Nord 9, 1 Figueres 17600 Spain
work address: Faculty of Tourism at the University of Girona: Pla?a Josep Ferrater i Móra, 1, 17004 Girona
0034605356331
Michael Kentrianakis
mkentri@gmail.com
New York City
Iraida S. Kim
Sternberg State Astron. Inst.
Moscow State U.
Moscow, Russia
kim@sai.msk.su
Bill Kramer
eclipse-chasers.com
bill@eclipse-chasers.com
Hiroki Kurokawa
Kwasan Observatory, Kyoto University
Yamashini, Kyoto 607, Japan
kurokawa@kusastro.kyoto-u.ac.jp
Patricio Michel Rojo
Universidad de Chile
Camino El Observatorio 1515
Las Condes
Casilla 36D Santiago, Chile
https://www.iau.org/administration/membership/individual/12990/
Vojtech Rusin
Astronomical Institute
Slovak Academy of Sciences
Tatranská Lomnica, Slovakia
vrusin@ta3.sk
Glenn Schneider
University of Arizona – Steward Observatory
Tucson, AZ 85721-0065
gschneider@mac.com
http://nicmosis.as.arizona.edu:8000/UMBRAPHILLIA.html
Jagdev Singh
Indian Institute of Astrophysics
Koramangala
Bangalore 560 034, India
jsingh@iiap.res.in
Michael Zeiler
www.eclipse-maps.com
michael.zeiler@yahoo.com
http://GreatAmericanEclipse.com